Kairos (noun kai·ros): A time when conditions are ripe for a group's accomplishment of a crucial action; the opportune moment for decisive and beneficial action for all
Why Choose Kairos Appraisal Services?
Let's face it, the appraisal process was broken.
Kairos has combined years of experience with outside-of-the-box innovation, and turned the appraisal process on it's head.
Kairos has dramatically reduced turn times
Kairos has created a positive borrower experience
Kairos guarantees fees and we answer our phones
Kairos asked, listened, and delivered in every way possible. How can we help you?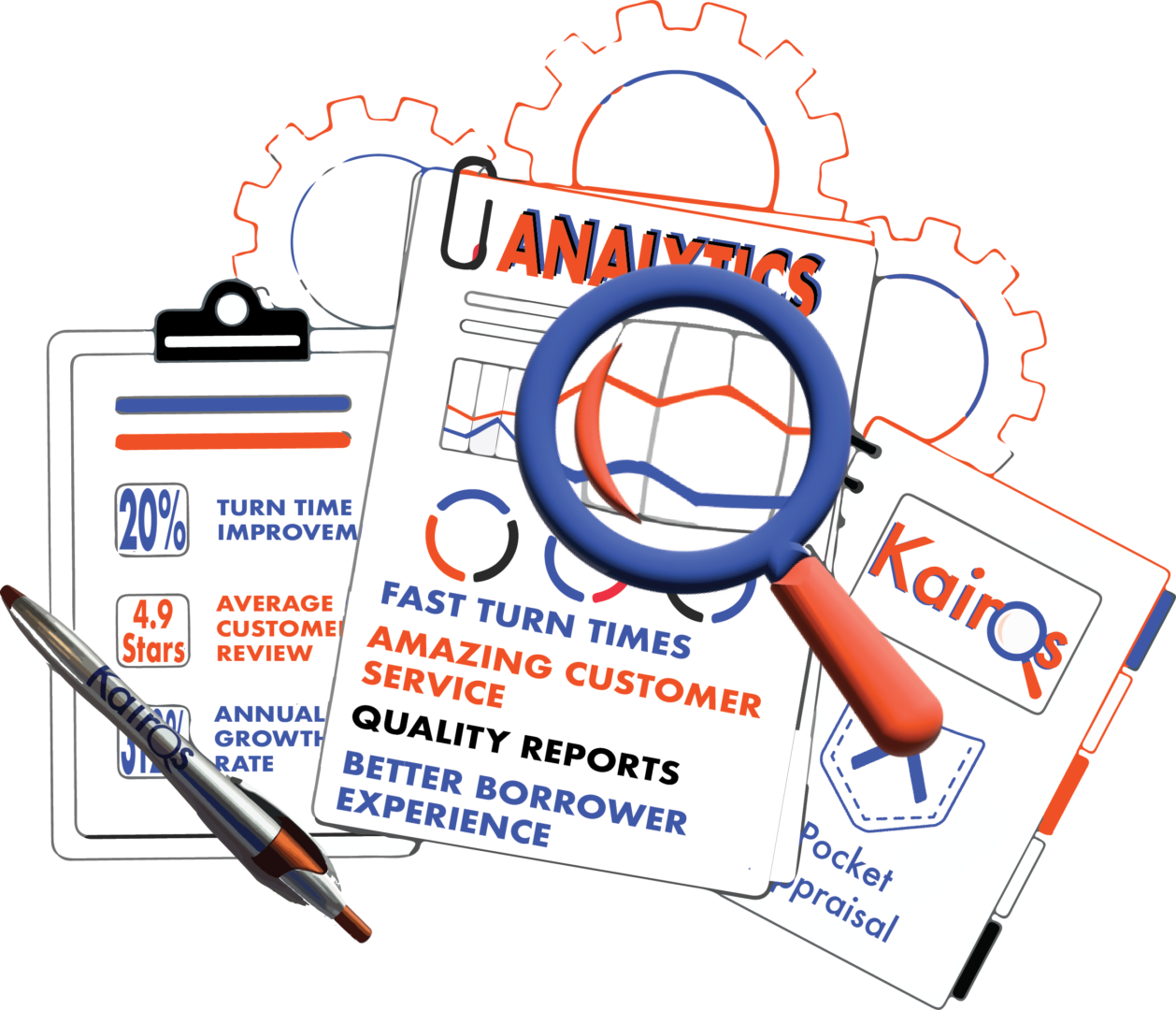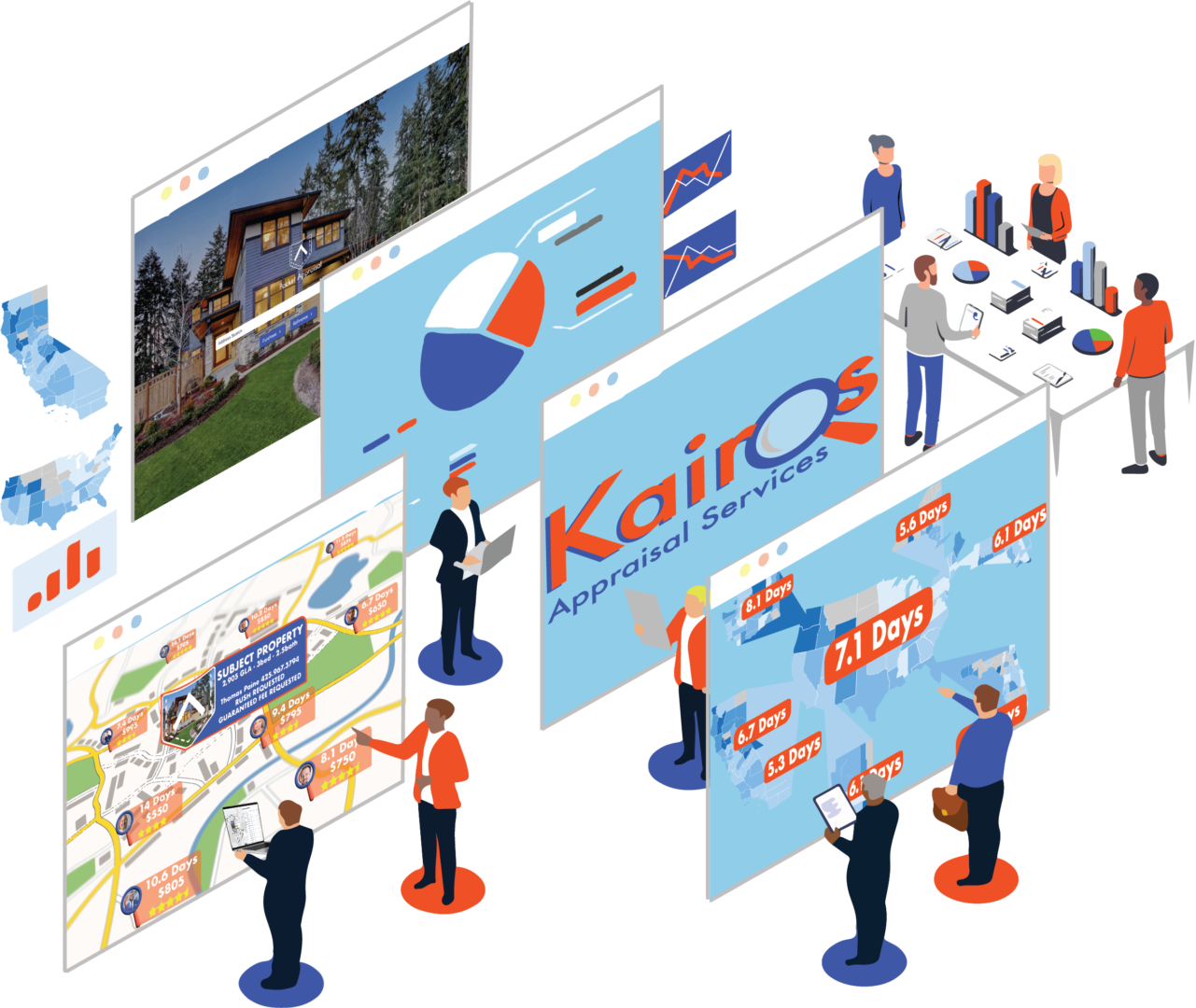 Our team takes great pride in our reputation for amazing customer service, but our extensive analytics are the secret to our impressive business model.
By determining simple things like average incoming call volume, we can better staff our team - when you call, we answer.
Appraiser performance analytics help us identify the best appraisers in every market.
Identifying trending markets allows us to recruit appraisers and develop relationships long before our competitors.

Our new technology empowers borrowers, mortgage professionals, lenders, real estate agents, and appraisers.
By more quickly identifying qualified appraisers, and dramatically improving the borrower experience, Kairos has modernized the appraisal process.
By improving communication and transparency, Kairos has changed the game entirely.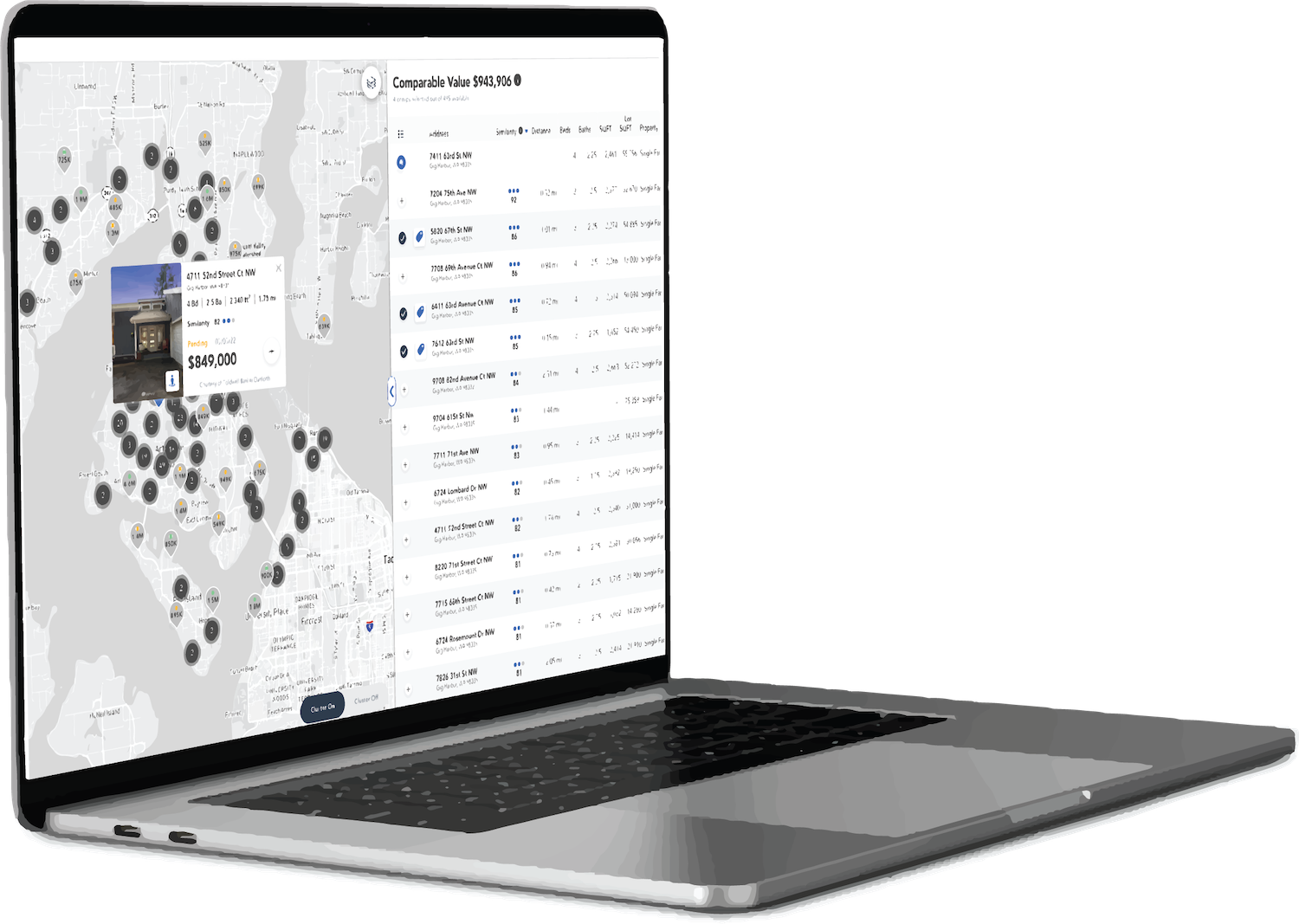 Real Estate algorithms generate notoriously high values and can set your loan up for failure. In this competitive market, a realistic value expectation is more important than ever.
The Kairos Pocket Comps Tool simulates an appraiser's approach, and can help you determine a realistic value in less than five minutes.
Request a Pocket Comps Report and we will immediately provide a list of local comparable properties. Select the most similar comps, and our interactive tool will adjust the expected value instantly. It's that easy!

Kairos started as a small AMC with a reputation for providing excellent customer service. We've learned that by maintaining great communication, we can spot potential issues before they become a problem.
It's a much different approach from the "big-box" AMCs. After all, this is a relationship business, not a numbers game.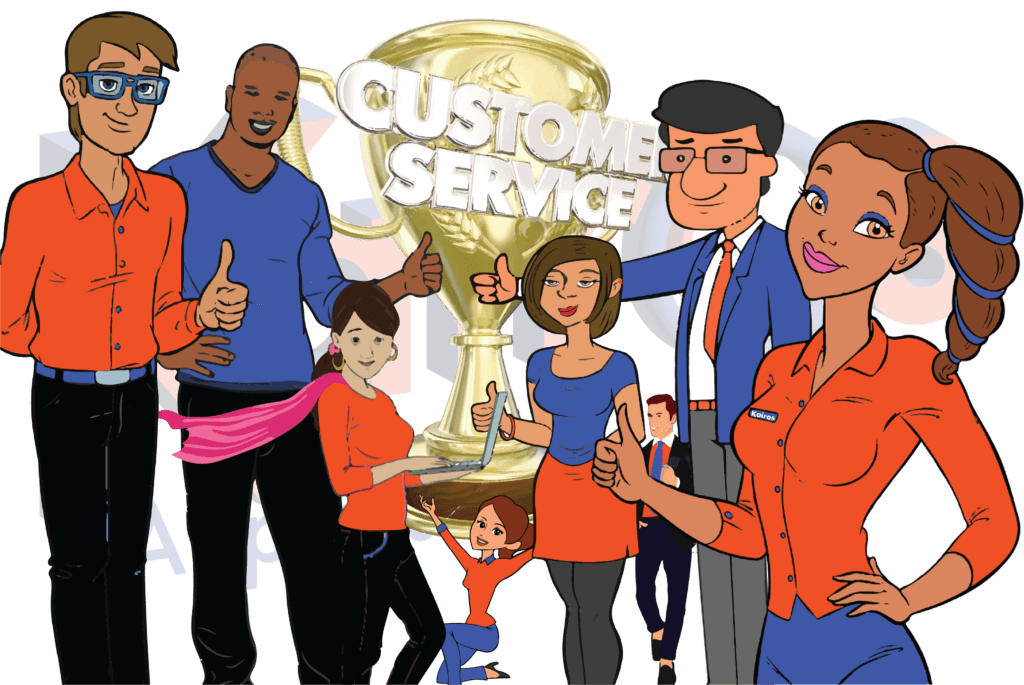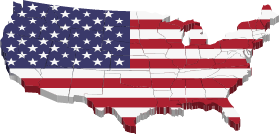 We are now licensed in more than 40 States and our reputation for providing great communication is better than ever! We are averaging 4.9 stars per review on Google - The best among all  national AMCs!

Kairos takes a proactive approach to improving the borrower's experience.
By educating borrowers about the appraisal process, and preparing them for the inspection, we can help them maximize value.
Kairos has created a positive appraisal experience.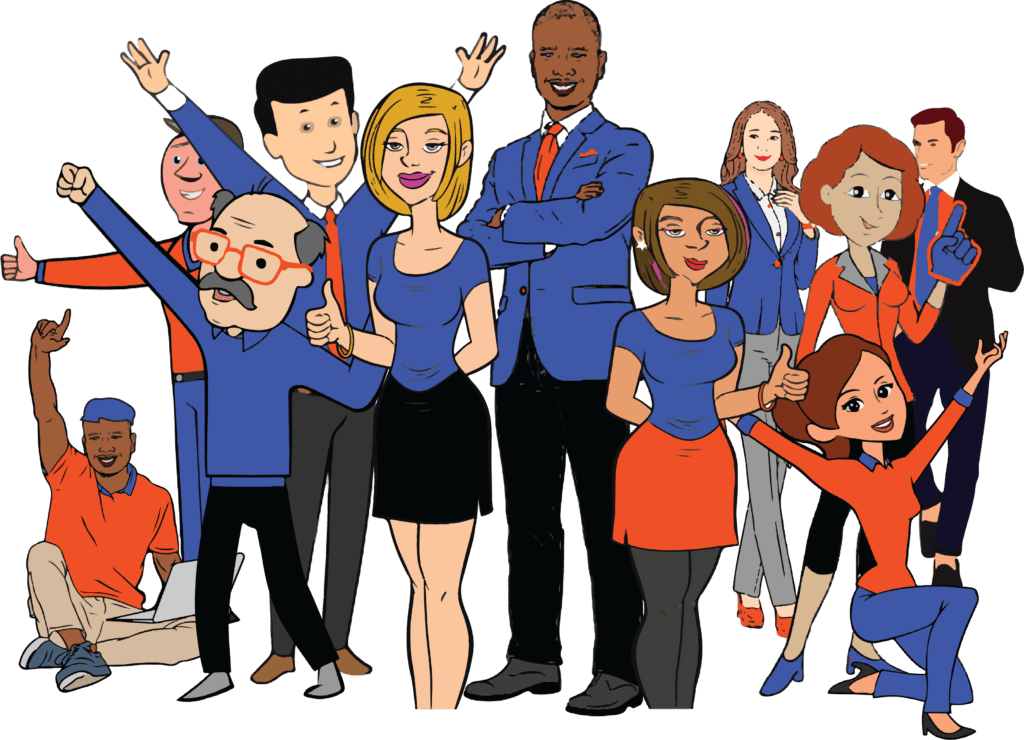 Kairos (noun kai·ros): A time when conditions are ripe for a group's accomplishment of a crucial action; the opportune moment for decisive and beneficial action for all
Repeat Business for Quality Appraisers
Reliability

We are an analytics company of sorts. The best appraisers improve their rankings on our panel by being accountable, improving turn times, and providing a positive borrower experience.

Quickness and Quality

Quick turn times are just as important as quality reports. Our analytics help us reward our best appraisers, recruit appraisers in trending areas, and offer the best service possible to our customers. 

Low Revision Rate

Revisions cause delays and delays can ruin relationships. Appraisers that deliver quality reports receive performance bonuses that no other AMC offers. By spoiling our appraisers, our customers reap the rewards.

Turn Times

We deliver quality reports in as little as 24 hours!! Yes, turn times vary greatly by state, county, city, and property, but rest assured that our analytics create the best turn times possible for borrowers. 

Rewards

Appraisers earn BIG bonuses by consistently delivering early reports, for delivering quality reports without revisions, for volume, for communication, for fast turn times, and more! Basically, Kairos looks for reasons to bonus our appraisers, yet, our customers end up benefitting the most.